Southwestern Industries Products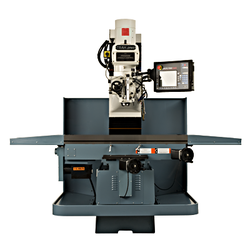 TRAK Bed Mills
- Strong, versatile machines designed for heavier cuts
Operate in CNC or manual mode

Ideal for tool room, overhaul and repair, maintenance and educational use

Generous Z-axis CNC travel

ProtoTRAK CNC control with 2- or 3-axis CNC programmability and 3-axis DRO

---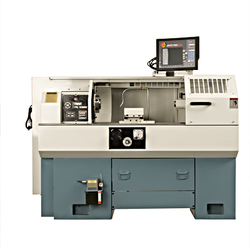 TRAK Lathes
- Technology that makes every small lot turning job easier
Operate in CNC or manual mode

Ideal for tool room, overhaul and repair, maintenance, and educational use

Manual or automatic tool changes*

ProtoTRAK ELX CNC for basic work and ProtoTRAK SLX CNC for more advanced work

---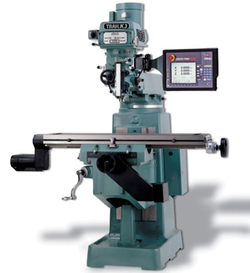 TRAK Knee Mills
- Excellent knee mill iron, the quality and support of the TRAK brand, and the world's favorite CNC for small lot work.
Operate in manual or CNC mode

Ideal for tool room, overhaul and repair, maintenance, and educational use

ProtoTRAK EMX control for basic work and ProtoTRAK SMX control for more advanced work

3-axis DRO, 2- or 3-axis CNC

---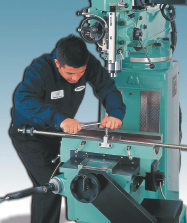 Retrofit ProtoTRAK EMX & ProtoTRAK SMX Kits - For Bridgeport and other manual knee mills

A great productivity investmentThe more frugal you are, the more painful it should be to watch your people spend their time unproductively. The cost of the ProtoTRAK CNC is trivial when compared to the cost of the person standing in front of the machine. If you are going to keep and use the machine, retrofit it.


---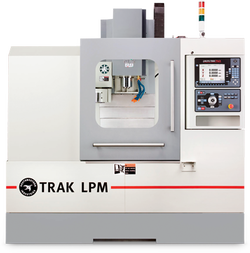 TRAK LPM - Vertical Machining CenterFor cost effective, high-mix, low-volume work

Designed to be easy to learn and use, the TRAK LPM incorporates technologies to markedly reduce the changeover times that plague high-mix, low-volume shops. It is the only VMC to integrate the machine, control, fixturing, and tool offset measurements into one complete system. This means that it doesn't require expensive probing systems that consume spindle time to measure offsets. It also means that it doesn't require a room full of special fixture to facilitate quick changeovers.


---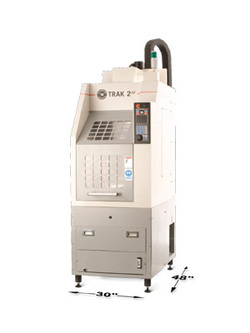 TRAK 2OP - Portable Vertical Machining CenterFor second operation work and/or stand-alone applications.

Designed to be easy to learn, use, and move, the TRAK 2OP is the first portable VMC designed for second operations work. It allows a second spindle to be brought quickly and easily to operators idled by the cycle time of their primary machines so that both first and second operations can be run simultaneously. This arrangement makes practical, for the first time, the creation of work cells in high-mix. low volume shops. The result – part cycle time is reduced and output is increased at no additional cost in labor.


---